History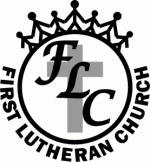 First Lutheran Church was established in 1878 to support the spiritual needs of the Icelandic community in Winnipeg.
We value our Icelandic heritage, a heritage of caring and generosity, where traditions are both respected and renewed.  

Over the years, our church family has become more cosmopolitan and is home to families and individuals from many backgrounds.  We welcome all newcomers to our family at First Lutheran.
Our Beginnings
First Lutheran Church, established in 1878, was an important congregation in the early life of Winnipeg. From the beginning it also played a leading role in the Icelandic immigrant community in North America and in the former Icelandic Synod of the Lutheran Church. The central location and the size of the congregation were key. The first three pastors of the congregation held central positions in the Icelandic Synod during its existence between the years 1885 and 1962.
After World War II, First Lutheran had well over 2,000 members and was the largest Lutheran congregation in Western Canada. It was also among the oldest Lutheran congregations in Western Canada, having been organized only one year after the first congregations were organized in New Iceland (the Interlake), in 1877.
To view historical photos of First Lutheran Church, visit our Photos page. 
FLC is unusual in its leadership: there have been only six senior pastors since 1884. To read about the first four pastors, who together served 104 years (from 1884 to 1988), visit The First Pastors.